As 2017 is coming to an end we have now conducted our own research and put together what were the top 6 hottest hair trends of 2017
1. Boho Waves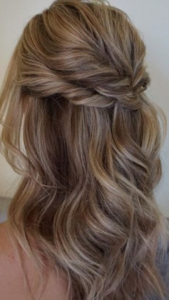 It's that "I just rolled out of bed" look that we wish was achieved by rolling out of bed. This
Woodstock chic hairstyle can be dressed up or down, appropriate for any event. The effortless,
flowing waves suit the spring season to a tee, all you'll need is a styling wand and a little bit of
setting spray to create this look.
2. Braided Upstyle

This braided chignon is a classic, guaranteed to make you look sophisticated and sweet. Pair this
romantic hairstyle with a long summer dress and you'll undoubtedly look like a modern day Juliet.
Adding flower clips to the look will give it that little bit extra that could be perfect for a spring day.
3. Classic Bun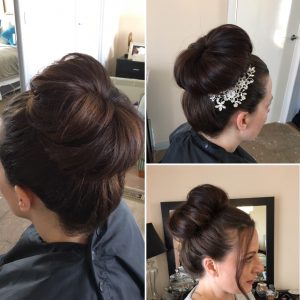 There are many variations on buns now, but the classic bun is timeless. The hairstyle is
irrefutable in it's elegance, whether paired with a red-carpet dress or a slouchy off the shoulder
jumper. Classically feminine, you can always depend on the classic bun to make your look
complete.
4. Classic Upstyle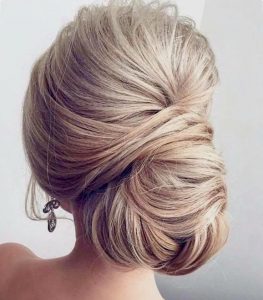 Picture a pink sunset over vineyard in Tuscany, and you'll know the setting where this style
belongs. This style is more complex than most on our list, but it is well worth the effort. With this
hairstyle, you'll look straight out of My Fair Lady at the races this year.
5. Messy High Pony-Tail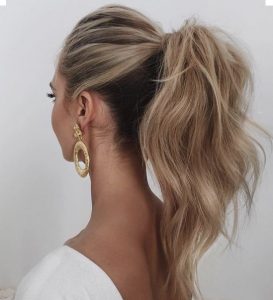 In a nutshell, this hairstyle can only be described as glamorous. A favourite of Blake Lively, this
look is for the modern woman who is effortlessly chic. What we love about this look is the attention
it brings to the face, perfect for a red lip or a smokey eye. Coil a section of hair around the hair-
elastic to give it something extra.
6. Vintage Waves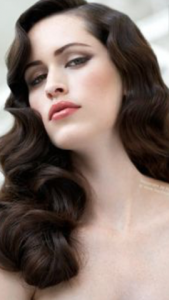 Think Lana Del Rey, Marilyn Monroe and Adriana Lima. Vintage waves are another classic look
that hold a special place in our hearts. The hairstyle is sexy, sultry and most of all elegant in a very
feminine way. Something about vintage waves makes everyone's hair look healthy and glossy, we
definitely recommend this look for the Melbourne Cup.
To get any of these styles today contact Amanda's Mobile Hairdressing